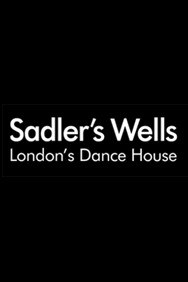 Philippe Decoufle Company DCA: Contact
Sadler's Wells
Price from R 443.50
Philippe Decoufle is a creator of dreamlike performances, who finds inspiration in both high and popular culture and who challenges expectations with the use of the burlesque and thebizarre. With Contact, he creates a musical and visual comedy, a tale of out human - and sometimes superhuman - passions.
As an artist trained in mime, bodily expression, the circus and dance by the likes of Isaac Alvarez, Annie Fratellini, Merce Cunningham and Alwin Nikolais, directing a musical is a natural conclusion for Decoufle. He rewrites what the musical means for him, borrowing from carabets, musicals and even flirting with Bollywood. Musical is simultaneously the subject, the source material, the dramaturgical structure, and the form. The score for this new endeavour has been created by Nosfell and Pierre Le Bourgeois, an opera from another world.
In Contact, we witness the culmination of Decoufle's trademark cinematographic prowess and his fragmented sense of trickery and illusion, expressed through an extraodinary troupe of sixteen dancers, actors, singers and musicians.