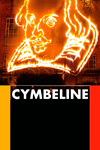 Cymbeline - Stratford-upon-Avon
Royal Shakespeare Theatre
Experience Shakespeare's classic tale Cymbeline live in Stratford Upon Avon, Shakespeare's hometown outside London!

Highlights:
- Secure your tickets to Cymbeline
- Enjoy a Shakespeare classic
- Choose your own seats

Enjoy Shakespeare's Cymbeline
Cymbeline is a ruler of a divided Britain. When Imogen, the only living heir, marries her sweetheart in secret, an engaged Cymbeline is blind to the actions of a powerful figure behind the throne who is plotting to seize power by murdering them both.

In exile, Imogen's husband is tricked into believing she has been unfaithful to him and in an act of impulsive jealousy begins a scheme to have her murdered. Warned of the danger, Imogen runs away from court in disguise on a journey fraught with danger that will eventually reunite Cymbeline with a lost heir and reconcile the young lovers.

How do I get my tickets?
Shortly after your booking is complete, you will receive an e-ticket by email. Please print out your ticket and bring it with you to the theater.

NB:
Royal Shakespeare Theatre is located in Stratford Upon Avon which is a 2 hours train journey away from London!