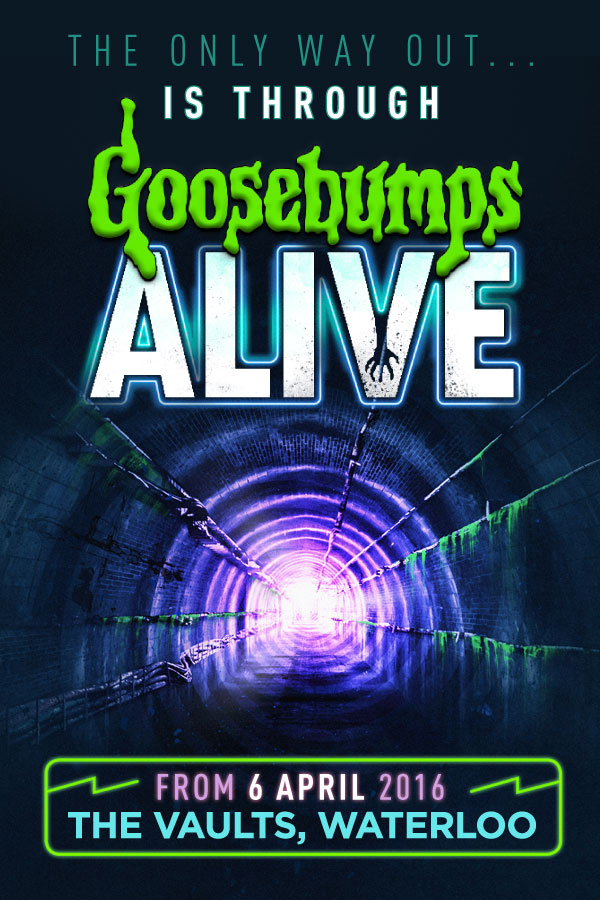 Goosebumps Alive
Vaults
Price from R 517.80
The gruesome imagination of R.L. Stine's Goosebumps is yours to explore, adventurer.

But be warned...... This immersive theatre experience, in the abandoned underground world of Waterloo, might bring back nightmarish childhood memories you wish you had forgotten.

With the acclaimed designer of Alice's Adventures Underground and a haunting score from The Tiger Lillies, R.L Stine's creations will seem almost... alive. Though, surely they can't be, can they?